As a commercial property owner or manager, making sure your property looks its best is important to your business. Your current and future tenants will view good landscaping as a sign that you care for your property and in turn for them. And clients and customers of those tenants are more apt to visit the property if it's well-kept and attractive.
If you're looking to hire a new commercial landscape contractor, you'll want to interview several to find the one best suited for your property. Here are 10 questions to ask.
1. How Many Years Have You Been In Business?
A company that's been in business for 10 years is likely more reliable than someone just starting out. An established contractor has a track record with clients, has experience running a business and working with different types of clients and situations.
2. What Kind Of Insurance And Licensing Do You Have?
Your commercial landscaping company should have workers compensation insurance, general liability insurance, bonded workers and appropriate state licensing.
Since they're working on your property, a landscaping contractor should be responsible not only for their workers' safety and wellbeing, but for any liabilities caused by their work. (Otherwise, the onus is on you.)
3. Do You Have Specialists On Staff?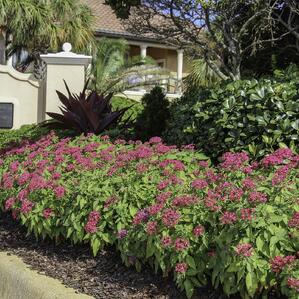 Professional companies like GreenEarth Landscape Services employ specialists with degrees in horticulture and landscape architecture.
Ask about the types of specialists your prospective contractor has on staff to ensure they have the expertise needed to give you the best service.
4. Do You Work With Subcontractors?
When you hire a landscaping company, you want to make sure that they're not hiring day workers from the street corner or calling in workers from outside.
Your landscaper should have a staff of employees who are personally trained in quality and safety so you're getting consistent and professional results.
5. What Professional Affiliations And Credentials Do You Have?
A good landscaping company will stay abreast of the trends and network to maintain best practices.
GreenEarth, for example, is a member of PLANET (Professional Landcare Network), FNGLA (Florida Nursery, Growers and Landscape Association) and FPMA (Florida Pest Management Association). We're also part of the LandOpt Contractor Network.
6. What Services Do You Offer?
As a commercial property, you'll need more than just lawn mowing. Find out what other services the company offers, which might include hardscaping, pest control, lighting and landscape architecture.
7. Can You Provide Us With An Estimate?
An estimate should be in writing, given after a walk-through of your property. The landscaper should listen to your needs and questions, and make suggestions as well — and the estimate should be completely personalized to your property.
8. What Does My Contract Include?
A comprehensive contract for a commercial property might include seasonal maintenance, seasonal color and plant replacement, fertilizing, tree/shrub pruning, mowing, weed and pest control, irrigation maintenance and more.
You'll want to know the specifics of what an annual contract includes so you'll see the full cycle of services needed and offered.
9. How Do You Communicate With Clients?
Will the landscaping company have an account manager assigned to you? Will they call you on a regular basis or just send you notices with the invoice? GreenEarth account managers check in often with clients to ensure their satisfaction.
One way to judge a prospective contractor's communication process is to see how well they communicate with you during the sales process.
10. Can You Provide References?
You want to get not only names and phone numbers of several current customers, but addresses as well. Walk around these properties to see how they're maintained and find out how long they've been working with the landscaping contractor.
Ask the client about the company's communication, reliability, work quality, how well they clean up when they're done, how courteous their employees are, and whether they stand behind their work.
Ask Us All Your Questions
GreenEarth Landscape Services welcomes all these questions and looks forward to talking with you about your commercial landscaping needs.
Give us a call at our Panama City Beach office at (850) 236-1959, or call our Santa Rosa Beach office at (850) 267-0010 to set up an appointment for us to come to your property to meet with you.
You can also fill out our online form to schedule a consultation.