Not Every Irrigation System is Created Equal
Water is our environment's most important natural resource and the lifeline for everything we do. An efficient water management system is insurance that your plants, trees and grass will stay lush and hydrated in any weather, without wasting water or putting your environment at risk.
We have the experience and expertise to identify, install and maintain the right water management system for your property, no matter what you currently have in place or your water source, from wells to reclaims to city water.
Once the right system is in place, our proactive approach to water management protects your landscaping investment by preventing costly repairs, catastrophic damage and slow emergency response times.
Know your water management is in good hands with a dedicated team, rigorous assessment standards and the best technology in the industry.
Proactive, Dedicated Teams, Technology and Policies
Rapid Response from a Full-Time Water Management Team
Our specialized team of certified irrigation professionals works in water management full-time, providing rapid response to mainline breaks, hot spots and other water-related emergencies.
Irrigation System Mapping and Assessments
The only way to maintain a water management system well is by knowing it inside and out. That's why we begin each maintenance contract by thoroughly mapping your entire system, down to understanding what valve works which zone. Not only do we better understand if your system is running at full capacity, we can also prevent and repair problems faster.
Weathermatic Smart Controllers
Weathermatic smart controllers use the most advanced modern irrigation technology. Remote access from a digital portal allows us to monitor your water management program and provide the fastest possible response if something goes wrong.
Monthly Audits
Every month, our expert team inspects each zone of your water management system– every pipe, every nozzle, every head– making sure the coverage is correct, heads are clean and repairs are made as needed. Results are always tracked, analyzed and provided to you, for complete transparency and total peace of mind.
Water Management Services
When you need expert, high-tech help maintaining a lush landscape, GreenEarth is there. Our water management services include:
Irrigation system installation
System mapping and audits
Water conservation consulting
Monthly maintenance
Weathermatic Controllers for web-based programming and remote shutoff capabilities
Full-time, dedicated water management team
24/7 emergency service
Fully certified technicians
Monthly audits and client reports
Winterization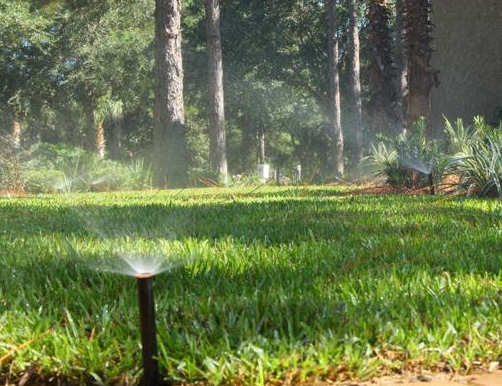 Ready to get serious about your landscape plans?
Let's work together to transform your ideas into something beautiful. Whether you're starting from scratch to create an outdoor living paradise at home, need landscape design/build help on your commercial property, or are looking for regular landscape maintenance and lawn care, this is the place to begin.