As Northwest Florida business owners, we understand how important first impressions are to the people with whom we do business and their customers. We also know that the use of trees in our commercial landscaping areas doesn't just add year round interest; they also:
provide customers, visitors, and employees with relief from the hot Florida sun so they can enjoy lunch or break time outdoors
provide buildings with shade to lower our utility bills
enhance privacy, security, and can buffer noise from busy road traffic
Take Advantage of IFAS Research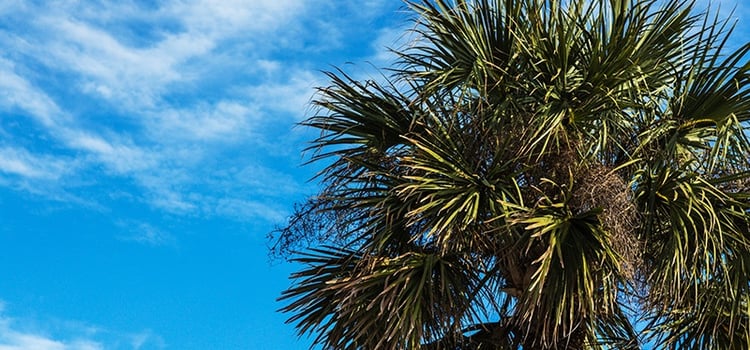 Because of the widespread damage that the 2004 and 2005 hurricane seasons caused to trees all across the state, the University of Florida IFAS established the Florida Urban Forest Hurricane Recovery Program.
In 2005, a team of scientists from the University of Florida IFAS sent surveys to the state's leading arborists, forest scientists and forestry experts. They looked at trees that survived the impact of Hurricane Ivan whose wind speeds measured 130 mph in 2004, and trees with the highest survival rates after Erin and Opal hit the Florida Panhandle in 1995.
Their findings from all three storms indicate that dogwood, live oak, sabal palm, sand live oak and the Southern Magnolia had the highest wind resistance and survival rates. Additionally, other trees that had the greatest wind resistance after Hurricane Ivan include the American holly, the wax myrtle, the sweet gum, and crape myrtle trees.
Safety Tips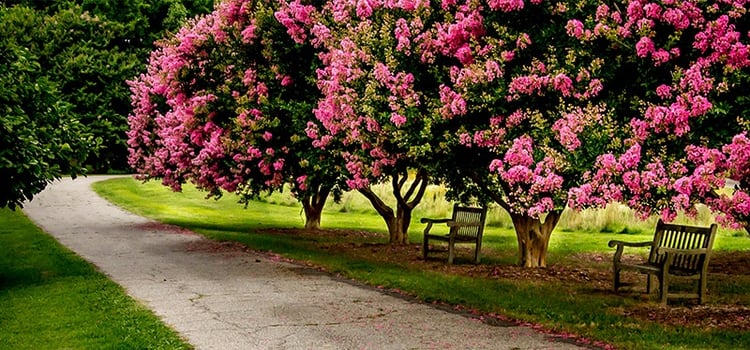 When you're thinking about the safety of property and people, don't focus on particular tree species. Young trees that were planted within the last five years aren't well enough established to be wind resistant. Likewise, very old trees or diseased or insect-infested trees pose a safety issue.
Protect your property by planting trees at least ten feet away from buildings. If you're using groups of trees to create more privacy, plant groups of staggered trees rather than straight rows of trees and leave a minimum of ten feet between every tree.
Choose Experts to Handle Your Commercial Tree Installation Projects
We sympathize with our commercial customers who may feel frustrated about having to think about all of the hurricane safety precautions for their buildings while running a business and working with employees. Let us take care of your commercial landscape installation needs. We work hard to stick to a strict schedule to minimize any disruption to your business.
Ready to discuss your commercial landscape and commercial tree installation needs? You can reach our Panama City Beach office at (850) 236-1959 or our Santa Rosa Beach office at (850) 267-0010. Or, you can fill out our handy online form to schedule a free consultation.