Whether you use a landscape contractor for weekly maintenance or you commission a one-time project or landscape enhancement, it can be hard to tell if the landscape contractor did a really great job or a job that's just good enough.
Know that with landscape projects, the project manager will "walk the property" with you — whether you're a homeowner or commercial property manager — when the work is complete.
You'll be shown the changes made to the property and the special features added so you understand what was done. The property should look neat, put together and meet your expectations.
But before that final walkthrough, it's good to have a heads up as to what you should be looking out for. Here are a few pro tips to help evaluate your landscape contractor's work, both during the process and after it's completed.
What To Look For — The Obvious And Not-So Obvious
When the landscape work is completed, if there are problems, they'll usually show up within a few days to a few months. Here are three common mistakes landscapers make on properties throughout Northwest Florida. Keep an eye out and keep track of the following:
Irrigation Effectiveness
Plants and grass are stressed. That can mean that the irrigation system isn't working properly or doesn't reach the turf. If it's not designed properly, the turf may not get the water coverage it needs.
It's possible that the irrigation system is setup properly but the timers aren't correctly set to give adequate water for that time of year. In the summer heat, you often need to run the irrigation multiple times a day after plants are installed. In the rainy season? Not so much.
Your contractor should correctly set the timers based not only on the time of the year and plants installed, but also based on whether they're in shade or sun. Plants in the shade don't require as much water — your irrigation system should have different zones to reflect that.
Tree Installation
Air pockets are a common problem with improperly planted trees. On the surface, it won't be obvious if a large tree is planted and the air pockets in the soil aren't removed.
Installers usually use water to get out the air pockets when planting a tree. Then they'll lay down pine straw on the beds. The planting method won't be visible. Errors will show due to the tree's stress within a few weeks — maybe sooner. With poor installation quality or lack of irrigation, you'll see leaves that are drying out and brown.
Post Installation — Your Plants Don't Look So Hot
Plant stress isn't always due to faulty irrigation. Plants are more stressed at hot times of the year, like in August. Before and during the project installation, your project manager should tell you what to expect with what's planted during the hottest times of the year.
Also, depending on the season, some plants are out of season, meaning they won't bloom until later, which affects their attractiveness. This isn't necessarily an error in planting, but it can become a major stressor if your landscape contractor doesn't fill you in on what to expect from those plants newly added to your landscape.
Here's another example: Grass is dormant late winter, in January and February. So if you lay down sod then, it won't necessarily look as green and lush as it would at another time of the year. Your landscape contractor should clearly explain your plants' life cycle and dormant periods.
Is Communication Key Throughout?
When new landscaping is installed, it's hard to know whether the contractor is doing a good job. After all, the ground is bare and the process is hectic. As a homeowner or property manager paying for a service, your landscape contractor (or project manager) should stay in close touch with you throughout the process.
Communication is key before starting a project as well as during. At the project completion, the landscaping shouldn't be a surprise, nor should the installation timeline.
What Are Reasonable Property Owner Expectations?
The overall landscape appearance should be professional and look polished, that's a given. But there's more to it than that.
You should expect that a timeline be communicated by the project manager before the project starts, and during if there are changes. A large rainstorm could cause delays in getting certain plants, or the ground might be too wet to work. Any schedule changes should be communicated to the client.
You should also expect to feel totally bought into the final result before starting the project, understanding what that outcome will be, being on the same page as the landscape contractor. That might mean understanding the concept of "landscape time," meaning that plants will be smaller and more spaced out when installed, and the landscaping will look a little emptier at first. Over time, though, the plants will grow and fill out the space.
What Are Unreasonable Property Owner Expectations?
It's not reasonable to expect that every plant will survive. Some plants die due to the stress of replanting or the heat and stress combined. If the contractor stands by or warranties the plants, like GreenEarth does (for one year), then a dead plant shouldn't be an issue for the client. The landscaper will replace it at no cost to the owner.
Expressing discontent with the majority of the project only at the end — when concerns were present earlier — is also a bit unreasonable. If there's a problem during the landscape installation, it's important to communicate with the project manager immediately so it can be addressed while the workers are on site and the ground is torn up.
What Should You Do If Something Isn't Up To Your Standards?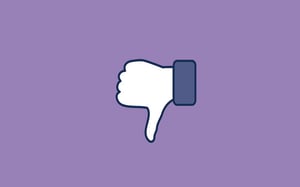 Within a week of project completion, a project manager should walk through the area with the owner or property manager. Aside from bringing up issues during the installation process, this is the best time for the client to ask questions and bring up post-install concerns that can be addressed.
Of course if plants die in a warrantied period or other questions arise, the owner or property manager should contact the landscape contractor. The sooner a landscape contractor knows you're not happy, the sooner they can work to fix the situation or provide a solution.
GreenEarth Stands Behind its Work
When getting quotes and plans, you'll find that every company has a different price and a different approach to a job. At GreenEarth, we pride ourselves on using the highest quality plants and hardscaping materials.
We are confident in the work we do, so we stand behind it with a one year guarantee. We'd be happy to talk to you about your landscape projects to share our approach and expertise.
If you'd like a consultation or want to know what we can do to help you, give us a call at our Panama City Beach office at (850) 236-1959, or call our Santa Rosa Beach office at (850) 267-0010 to set up an appointment. You can also fill out the online form on our website to schedule a consultation.
Image: Magnifying glass, Thumbs down