As the temperatures rise above 80 degrees F and stay there for the next three months or more, as Florida property owners, we need to think about the impact that the temperatures will have on our lawns and landscaping plantings. We need to change our landscape maintenance practices, including everything from watering frequency to pruning, and from mowing height to fertilizer use.
The Link Between Extreme Heat and Environmental Stress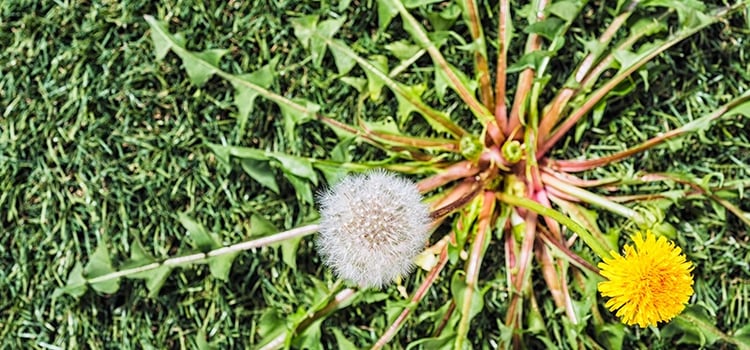 Plants, grasses, trees, and shrubs are just as susceptible to heat stress as we are. The leaves of shrubs can suffer from sunburn. So can grass, especially if it's mowed too short. Soil dries out faster in hot weather, so you may have to water everything more often. While insects and pests may prey on our landscaped areas, and weeds may become invasive, we must resist the temptation to haul out "the big guns" to eliminate the weeds or kill the problematic bugs. Even eco-friendly chemicals respond differently on lawns in hot weather, so moderation is crucial.
Mowing Frequency in Hot Weather
L.E. Trenholm, Professor and Turfgrass Specialist at the University of Florida Department of Environmental Horticulture, encourages property owners to follow the recommendations that are listed for the grass species and cultivar you have and set your lawn mower to the highest mowing height. When you allow your grass to grow longer, you're slowing the process of soil erosion. You're also engaging in a practice that will conserve water and lower your utility bills in the process.
The best way to protect the home or commercial property you've invested in is by hiring a professional lawn care service to mow your lawn and keep it at the proper seasonal length, so you don't have to deal with the hassle of doing it yourself.
Landscape and Irrigation
Automatic irrigation systems are popular with all Florida property owners. Florida is one of only a few states that has a law requiring that all automatic sprinkler or watering system be equipped with a water interruption sensor.
Regardless of whether you have a computer-controlled underground sprinkler system or a computerized network of soaker hoses that turn themselves on and off at regular intervals, your system has to be wired to a sensor that prevents them from going on if the rainfall sensor collects a certain amount of rain, or the soil moisture monitor indicates that the ground is wet.
If you have or are about to get a new in-ground irrigation system, make sure that your irrigation contractors confirm that the system you're getting is equipped with a built-in irrigation interruption sensor. If you have an older system, you'll have to have an irrigation installation specialist hard wire a rainfall detection sensor to your existing system.
Adjust Application of Fertilizers and Herbicides in Hot Weather
The hot summer weather encourages your lawn to grow much faster. It is also conducive to weed growth. The combination of herbicide use and hot weather is a recipe for grass injury. Professional lawn care service(s) have the necessary training to adjust their herbicide treatments to protect your lawn.
We sympathize with your desire to have a beautiful looking lawn during the summer months. After all, it gets the most use in the summer, and most homeowners take great pride in their lawn. But consider this, rather than working hard to perfect your lawn, let some weeds grow rather than getting rid of them. There is a compelling argument for why you should leave them alone.
Removing weeds leaves bare patches on the ground which mean your grass may get sunburned or die altogether. Leaving some weeds alone will also protect the soil and slow the process of soil erosion. Throughout the hot summer, tropical storms and hurricanes are potential threats to our property and the Florida eco-system. A healthy lawn is one that protects the ground, too.
Protect Shrubs from Sunburn
If your shrubs needed hard or rejuvenation pruning, they should have been pruned as soon as new growth emerged. The only safe pruning methods we use during the hottest summer months are light shearing and pocket pruning. We caution against extensive pruning at this time of the year because of the severe damage it causes from scorched leaves.
Leave Your Summer Landscaping Chores to the Professionals
Summer landscaping care can be tricky for anyone. You may need to change your weekly gardening to-do list to consider everything from extreme heat, tropical storms, hurricanes, or extended dry periods. Whether you're looking for irrigation contractors to help you select the right system for your property, or a lawn care service(s) to take care of your landscape and irrigation needs, you can always count on GreenEarth for its expertise and dedicated customer service.
Ready to discuss your irrigation installation and landscape service needs? You can reach our Panama City Beach office at(850) 236-1959 or our Santa Rosa Beach office at (850) 267-0010. Or, you can fill out our handy online form to schedule a free consultation. Download our helpful Landscape Planning Guide below to learn even more about how irrigation fits into the landscaping process.