As fall approaches in the Florida Panhandle the thought of beautiful seasonal annuals might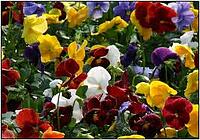 enter your mind. The right annuals placed in the perfect location during the correct time of year will enhance any landscape.
When to plant Fall Color?
This a great question…..GreenEarth recommends that fall color is planted at the end of October at the earliest. At the time of planting granular fertilizer should be applied and once a month throughout the season. Take the time to plan out where you want to place your annuals and assure that you have enough to fill the space.
Some of GreenEarth's Favorite Fall Color:
Pansies: These are a hardy flower that provide a broad range of colors. Pansies have some of the widest range of colors and are good for containers, borders and ground cover. There is no shortage of use for Pansies and you can enjoy the color they bring to your landscape. If you live in an area that deer are problematic these beautiful flowers should be covered with netting to protect them from the hungry animals.
Violas: Similar to pansies with the color that they bring to your outdoor environment. Violas are more shade tolerant and are great for trailing over planters.
Dianthus: These flowers multiply rapidly and like a lot of sun. Most are pink, red and/or white and are very fragrant making them great for cutting and bringing the beauty inside too. If you have a lot of deer in your area these are great to plant say they are resistant to the damage they can cause.
Snapdragons: Great to plant in the fall and enjoy the blooms in the spring. These flowers are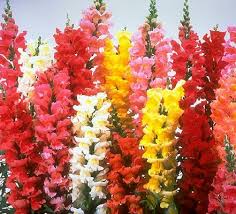 fun for children since the bloom resembles the face of a dragon allow them to use their imagination while they enjoy the landscape. They can tolerate a frost that we occasionally get here in the panhandle, these are hardy beautiful flowers to enjoy.
Petunias: These flowers thrive in full to partial sun and can be planted in containers, beds, borders, and ground cover. Petunias are "weatherproof" which means if it is raining they do not close up to protect themselves, you can enjoy their color in any weather.
Caring for your fall color:
In order to care for your flowers properly and enhance their beauty you should deadhead them regularly. This is when you cut the blooms off that have died. The area where they are planted should be weeded and bad foliage removed every 10-14 days to allow the plants to show their full beauty. In addition to the granular fertilizer applied monthly as mentioned above you should also do liquid feed with miracle gro (or comparable product) every two weeks. It is important these gorgeous flowers are not overwatered once they are established. Once the cold weather sets in they only need water once a week.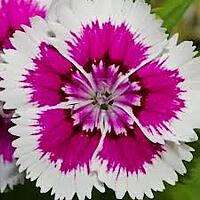 GreenEarth Landscape Services are experts in seasonal color planting and maintenance. Call our Panama City Beach office at (850) 236-1959 or our Santa Rosa Beach office at (850) 267-0010. Or fill out our simple web form to have a GreenEarth landscape professional call you.