The backdrop for many childhood memories is rooted in the outdoors. Aside from the pesky interruptions of dinner and bedtime, many kids spend time scampering about the neighborhood-- digging, climbing, exploring, and creating. It's no wonder, then, why many parents wonder how to intertwine children's natural desire to head outdoors with the elegant landscape they've worked hard to maintain. Here, we've offered some low-cost ways to make your backyard a fun play space while simultaneously preserving its beauty.
Artistic Endeavors
While you arrange the plants and shrubs in an artistic fashion, let the kids explore their creative side as well. These ideas are easy to set up with minimal impact on the environment.
Chalkboard fence
Head to the hardware or paint store and you're apt to find a selection of high-quality chalkboard paints. Simply brush it on to your fence where you're willing to let the art fly and let the littles do the rest. Helpful Tip: Use two or three coats so that chalk appears more vibrant.
Whiteboard wall
When your office whiteboard becomes too marked up to serve many purposes, hang it outdoors. Kids can draw with mud and paintbrushes or finger paints and fingers. Alternately, it can be a prop for an outdoor play kitchen.
Artificial flowers
Place a bucket full of artificial flowers in the yard and watch the children create. These are readily available at most dollar stores and thrift shops. Children may "plant" them in a personal garden, use them as an adornment for a pretend wedding, or decorate a tree house.
Sensory Play
People of all ages love to indulge their senses. From sifting kinetic sand through fingertips to watching colorful fireworks, the allure of experiencing the world through all of our senses is undeniable. Finding ways to bring this to life in your backyard is paramount.
Sensory walk
So much of our touch experience is in our hands, yet our feet are just as sensitive. You can make a temporary sensory walk for children through your backyard using nearly anything. Bubble wrap, cooked spaghetti noodles, paints, textured pillows, and wooden beams are just some of the possibilities. For a more permanent installment, look to professional designers for ideas. Barfuss Park has some interesting suggestions, as does Play Scapes.
Mobile mud play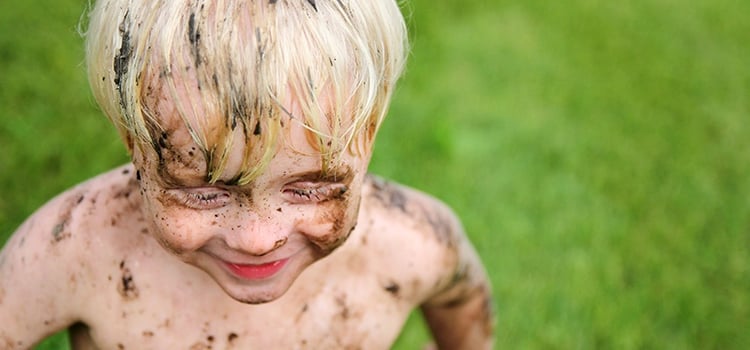 Want a mud pit without compromising your lawn? Try crafting a mobile mud pit using a wheelbarrow as the container. Playing in the mud reduces anxiety, stimulates neuron growth, and increases serotonin levels, so having one for the kids to dig in is more than just plain fun.
Play Logs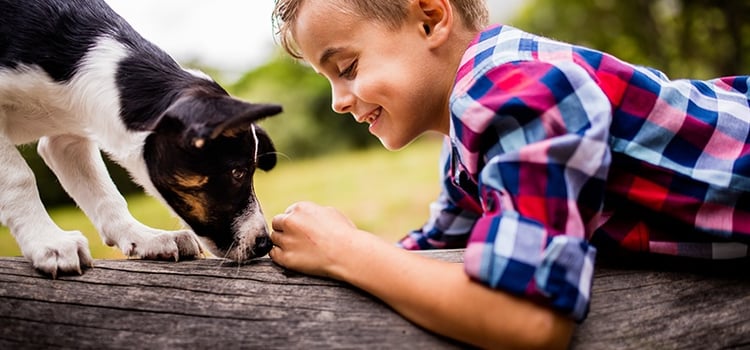 If you know anyone cutting down a tree, be sure to grab some of the leftovers. Alternately, scope out Craigslist's free section. People often give away their unused lumber. Logs make an excellent playscape addition. Sanded down, they can be used for climbing, as drums, or a palette to paint on.
Water wall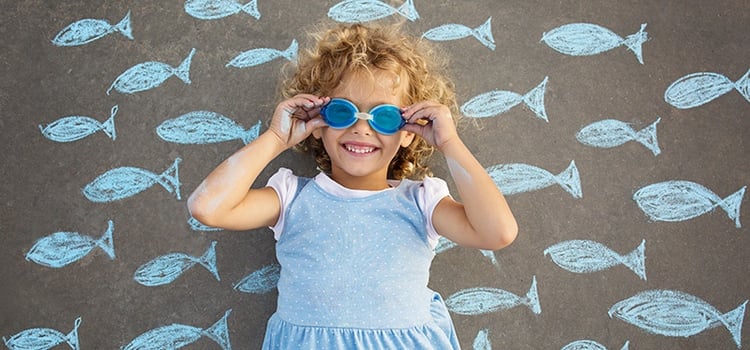 Kids of all ages, including many adults, love anything to do with water. Using plastic bottles, drills, screws, and an Exacto knife, you can make your own version. Children are fascinated as they watch water tumble from one container to another. Use the DIY directions here to make your own.
Learning Through Play
Children learn best through playing and interacting with their environment. There's no better place to do this than in your backyard. Try these activities that are so fun the kids will forget they're practicing school skills.
Pool noodle math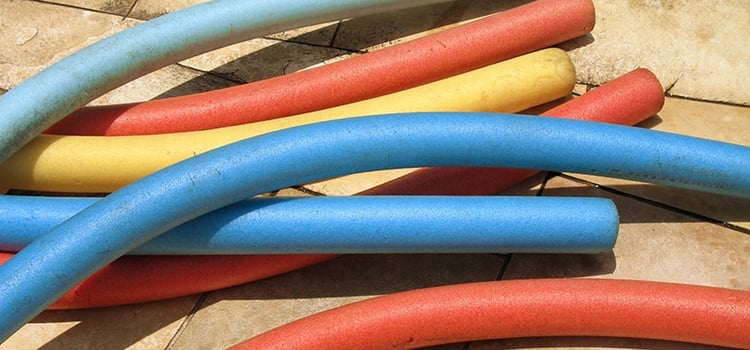 Cut pool noodles into various sizes ranging from 3-inches to a foot or so. Hang a rope across your yard and string the pool noodles to it. Let children slide the noodles back and forth and practice addition and subtraction in the process.
Shelter
Children love to hide and will be thrilled with an outdoor "hiding" space to call their own. Use bamboo stakes to make an easy teepee and create walls using fallen branches. Encourage children to read in their private space or practice engineering by recreating their hideaway in different forms.
Who says you can't incorporate play areas within your professional landscaping?
Certainly not us!
Those of us at Green Earth Landscape Services love bringing your family's imagination to life. If you'd like a consultation or want to know what we can do to help transform your backyard into a beautiful play and living space, call our Panama City Beach office at (850) 236-1959, or call our Santa Rosa Beach office at (850) 267-0010 to arrange an appointment. You can also complete an online form from our website to schedule a free consultation.